"We are an Australian based,
cruelty free
and
vegan friendly
skincare brand. Our goal is to help solve your skin concerns and transform your skin from inside, out!"
Glow with
Australian Charcoal Clay Mask™
Charcoal - will leave your skin looking more radiant than ever, as this bad boy has properties to lightly exfoliate and re-texturise the skin. Not only does it control the oil secretion in your skin which helps with breakouts, IT ALSO will withdraw any toxins, dirt and impurities that your skin has built up on the surface and underneath.
What does this mean for you? Using our Charcoal Clay Mask will leave your skin looking:
☑️ Brighter - With a more even skin tone
☑️ Smoother - As it will rid of any dead skin cells and texture
☑️ Cleaner - As it will rid of all the excess oils and congestion
Among this, our other ingredients will help to completely transform your skin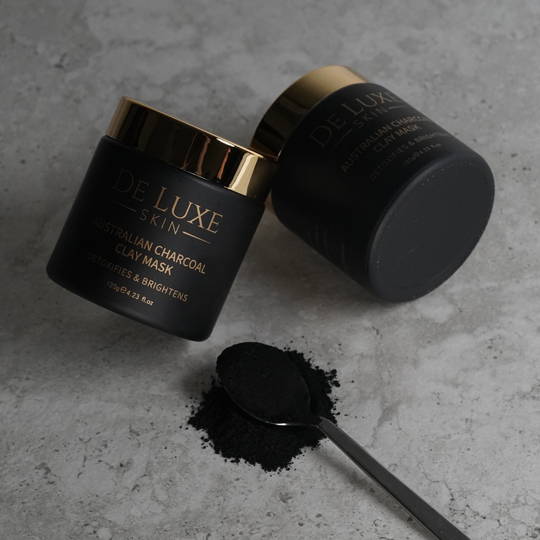 Glow with
Deep Hydrating Moisturiser™
Our Hydrating Moisturiser has an abundant amount of luxurious ingredients that will work wonders for your skin! Here are just some of the ingredients that our moisturiser has and their benefits
☑️ Hyaluronic Acid Hyaluronic acid holds 1000 times its weight in water! This will assist to alleviate dry skin, reduce ageing signs and promote wound healing.
☑️ Sweet Almond Oil Sweet almond oil is an amazing source of the potent antioxidant, Vitamin E. This helps neutralise free radicals before they cause ageing signs on the skin.
☑️ Macadamia Seed Oil is high in Omega 9, which moisturises, regenerates and softens the skin. It also has anti-inflammatory properties.
☑️ Ceramide 3 This ingredient helps to form the skin's natural barrier and helps retain moisture in the skin. It also helps the skin protect itself against environmental pollution.Say bye to dry skin and hello to dewy, soft and luminous skin!
With these DE LUXE ingredients on your skin, everyone is going to be asking what you've been using!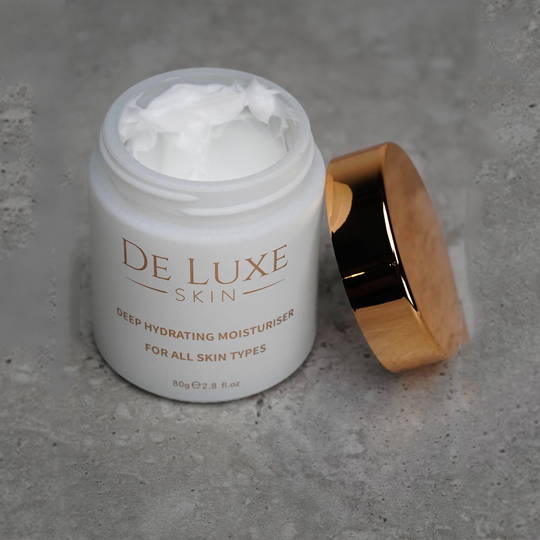 Receive Exclusive Offers, keep updated with new Products and more!